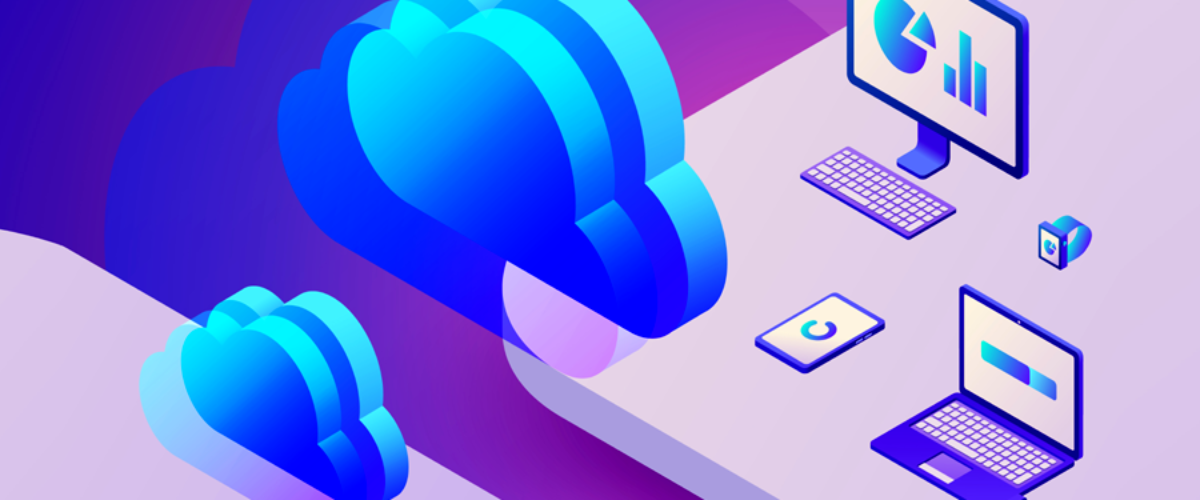 Savvy businesses are joining the shift to cloud phone systems for lots of reasons.

Cost Savings & Future Proof
Every business, especially smaller companies, want to cut operational costs as much as it can. Cloud phone system is a budget-friendly option as it greatly reduces the upfront investments on equipment and regular occurring maintenance costs. In most cloud phone system installation, the only capital expense is purchasing the IP phones. The cloud phone system usually works on a simple per-user basis so that businesses can scale up the capacity by simply purchasing new licenses. The system is always ready to grow with your business. On the other hand, under such a pricing model, the company have greater predictability of their phone system and better control of their budget.
Limited Maintenance & Administrative Requirements
Hosted off-site, a cloud phone system is centrally managed by phone service providers, requiring little technical expertise and IT personnel from customers to set up and configure the system. The responsibility of keeping the system updated also shifts from the customer to the service provider, and businesses have an always current phone system without dedicating budget and resources to maintain it. Administration of a cloud phone system is also simplified as long as you have an Internet connection, which is highly useful for companies with offices in different locations. IT admin can change the user settings through the web interface at any time, anywhere, with a few clicks.
Mobility & Geographical Flexibility
With a cloud phone system, headquarters, branch offices, and teleworkers can all be unified, enjoying the same features and business continuity. For remote workers, the office is wherever they make it as long as the Internet connection is available. Some cloud phone system service providers offer free softphone apps that allow employees to use not only IP phones, but also desktops and smartphones as office extensions to make and receive calls, enabling employees to work from home, on the go, or as a full-time remote worker. Besides, cloud phone systems make it easy to connect geographically dispersed offices under one phone system and the administrator can manage it from any location.
Bonus: Unified Communications
The cloud phone system is a perfect enabler of unified communications. Unified communications is all about making a wealth of communications channels and options into a single point of access. Cloud unified communications leads to more consistent and convenient communication with colleges and customers by allowing them to use their preferred channels. For example, when you are on a phone call through the desktop softphone and have to leave for a while, instead of having to hang up the phone, you can forward the call to your mobile phone and keep on the conversation. Some providers also offer values in enhanced collaboration, such as instant messaging, presence, CRM integration, and more.
Handy Features of DIDnPBX – our Cloud Phone Systems
Leading cloud phone service providers offer unlimited features, such as auto attendants, conference, voicemail, call queue, without additional charges to your basic monthly fee. For your reference, below are some features of DnP ( DIDnPBX) Cloud Phone System that hits the most popular list .
Call Forwarding: As a basic feature of a phone system, call forwarding allows an incoming call to a designated destination under different conditions such as "When Busy", "No Answer", and "Always". For instance, you can choose not to answer a call and forward it to a colleague or to voicemail.
AutoCLIP: AutoCLIP is a great help for handling returning calls. Here is the case. A salesman called his client but the call didn't get picked up. Minutes Later, his client called back. Since his information has been stored, his call would be routed to the salesman directly.
SIP Forking: SIP forking refers to the process of "forking" a single call to multiple SIP endpoints. With SIP Forking, multiple SIP endpoints can be registered to one extension number, so the incoming call can ring many terminals at the same time and you can take the call from any of the devices.
Ring Group: Ring Group is used to distribute calls effectively among employees in particular departments. When there is an incoming call, all phones within the group ring sequentially or concurrently, depending on the ringing strategy you specify.
Distinctive Ringtone: Distinctive Ringtone distinguishes calls from different inbound routes. Calls coming from different inbound routes will play its own pre-configured ringtone. When a user hears the ringtone, he/she may notice the intention of the incoming call.
Blacklist & Whitelist: Blacklist is used to block incoming and/or outgoing calls, while those in the Whitelist are allowed to call in/called or both regardless of the blacklist settings. Blacklist & Whitelist frees businesses from nuisance calls and builds a more secure phone system.