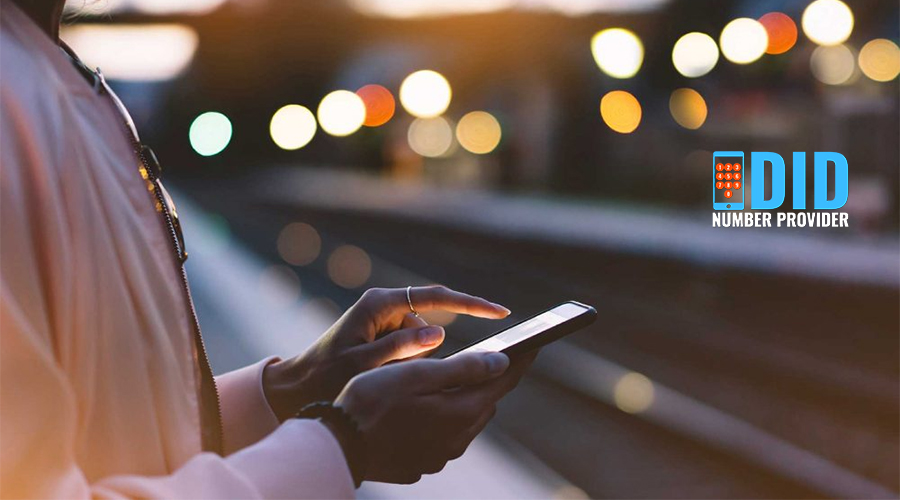 DID stands for Direct Inward Dialing ( Also, referred to as DDI or Virtual Number ) and is often used interchangeably with "telephone number". DID is a service provided by a local exchange carrier (LEC) that allows a phone call to ring to a direct line rather than having to pass through a phone tree or menu in order to be routed to its end location. The term originates from a time when it was more common for offices to avoid individual phone numbers for employees, and instead utilize extensions. Now, businesses can offer individual phone numbers for its employees without requiring different lines into the private branch exchange (PBX). A DID may also be used for inbound faxes and VoIP communications as well.
In the telecommunications industry, a DID number is a direct inward dial number. Callers who use a DID number do not go through an auto attendant or a receptionist who redirects calls, but directly to the right department or individual. They provide easy access to staff members who are not typically on the phone.
DID numbers are actually virtual numbers. They offer you the option to give certain individuals direct lines without needing several phone lines. This makes telephone service more cost effective for your business. DIDs offer significant advantages to your company.
SIP Trunking is used to bring you virtual DID numbers. This technology can save you significant amounts of money over traditional phone lines. You will have a few physical trunk lines and the rest will be virtual lines. Your DID numbers can be used for faxes and voice mail, in addition to traditional uses.
Why Do Businesses Use DID?
Businesses are utilizing DID services as an easier way for their customers or clients to gain access to direct lines rather than being interrupted by an operator, placed on hold or navigating a phone menu upon calling. In turn, yielding a higher user/customer experience level.
DID numbers can offer a local numbers for your business regardless of whether you're physically in the local community or not, as DID numbers are not restricted by geographical location. Implementing local DID numbers can increase a business's probability of calls reaching potential customers as businesses typically prefer to work with other businesses in the area. Local DID numbers provide a personalized touch along with a higher level of comfort to the recipient of the call.
Some businesses are even using DID services for fax servers, allowing many of those users to have their own individual fax numbers. VoIP vendors will sometimes use a fax server to offer these communication services to their clients, since DID services have similarities to that of VoIP communications.
How Much Does DID Cost?
DIDs vary in price depending on the carrier you're using, or the re-seller you what to purchase from, the type of DID you'd like (toll-free, international, etc.) and the country the DID will be based in.
DIDNumberProvider price is as low as $ 1 per line per month.
How is DnP Involved with DIDs
DIDNumberProvider supplies DIDs (phone numbers) as a part of our phone number management services. We hold one of the largest inventories of DIDs available, including local and toll-free, both of which can be SMS enabled.